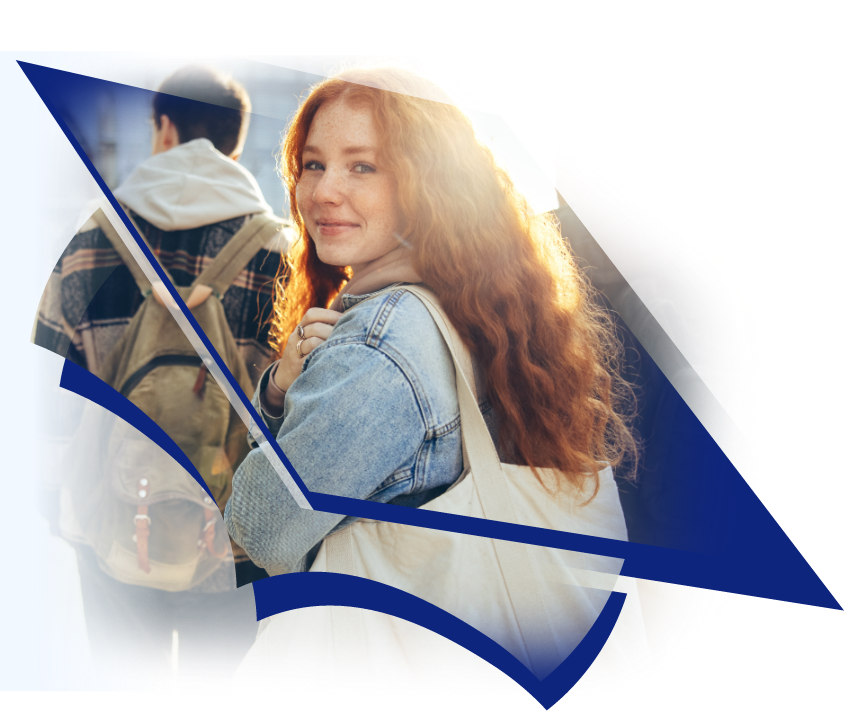 Student Loans for Texans
Brazos Higher Education is a trusted Texas non-profit organization dedicated to helping students finance their college education and save money once they graduate.
We're here every step of your college journey — from those exciting but stressful few months before college - all the way to graduation and beyond. As a non-profit, we are able to offer lower rates and a wider variety of student, parent and refinance loans to make paying for college stress-free.
We provide transparent pricing and favorable payment terms to make education affordable to Texas families.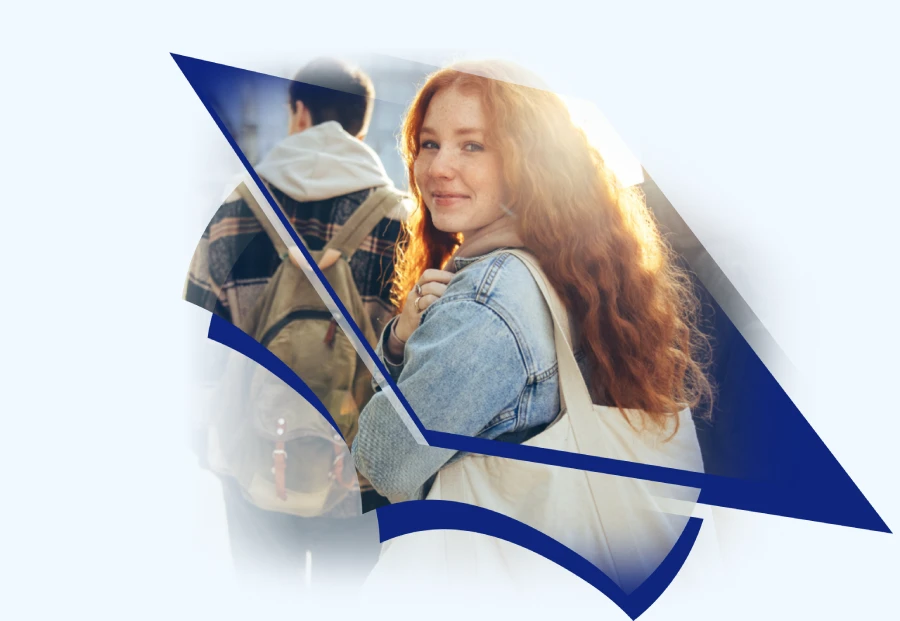 We're Here for You When Scholarships and Federal Loans
Don't Cover all Your Expenses 7
At Brazos, we know how important education is to you and your family. Many Texas residents rely on scholarships and student loans, including federal loans and Parent PLUS loans, to pay for their education. Even so, many families still have a gap to cover all their college costs.
Brazos offers private Texas student loans and parent loans to help finance your education at a low cost and with greater flexibility. With Brazos' Texas student loans or parent loans, you get:
Competitive low rates, with .25% auto-pay discount 3
No application fees, origination fees, or prepayment penalties
Flexible repayment options, including the option to make no payments on your student loans while you are in school
Multiple terms to fit any budget
Cover up to 100% of school-certified college expenses. Expenses include tuition, books, fees, and housing for the entire school year.
Easy online application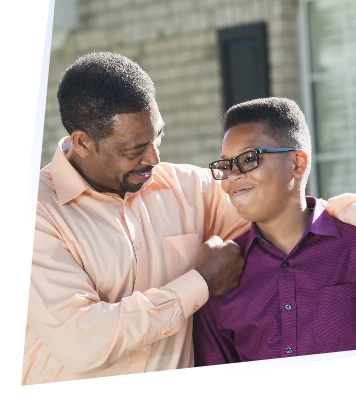 Brazos Texas Student Loans vs. Other Lenders
Non-profit devoted
to low rates

No application or
origination fees

Multiple repayment
terms up to 20 years

Apply in
Minutes

Parent loans
Available

Refinancing
Available




* Information obtained from Lender's website as of 7/14/2023.
Brazos Texas Student Loans
Cover up to 100% of Your School Certified College Expenses, like Tuition, Fees, and Living Expenses While You Study
Undergraduate Loan
Just starting your college journey? Fulfill your college dreams with low-rate Texas student loans. We offer flexible payment plans to meet your budget.
Graduate Loan
Pursuing graduate studies? We can help you find the best loan options for your specific needs and situation.
MBA Loan
MBAs can choose from highly competitive fixed or variable interest rates that cover 100% of expenses (less financial aid received).
Law Loan
Considering law school? Cover school-certified tuition and expenses with no application or origination fees, low interest rates and customizable repayment options.
Medical Loan
Future doctors, get ready for medical school! Save money and gain the ability to postpone or make reduced payments while in school and during residency.
Dental Loan
Get the degree you need to start your dentistry career. Our loans cover tuition and school-certified expenses in dentistry, periodontics, prosthodontics, pediatric dentistry and more.
Health Profession Loan
Get the degree you need to start your health profession career. From PAs to OTs and PTs, even Pharmacy, there are many rewarding career opportunities you can pursue.
Veterinary Loan
Get more options to pay for vet school with Brazos' student loans. Brazos allows you to make no payments while in school.
Doctoral Loan
Get your PhD without breaking the bank. Brazos' doctoral loans help you fund tuition and school-certified living costs while you study
Submit Your Application.
Apply online. Upload the necessary documentation, select your
preferred loan option and sign a promissory note.
We Make Higher Education More Attainable for Everyone
Low Interest Rates
and Zero Fees
We offer low interest rates and zero application or origination fees. While most lenders do not fully disclose their interest rates, Brazos lets you see and compare rates before you apply, so there are no surprises or hidden fees.
Choose Your Repayment
Option and Term
Customize your loans to fit your financial goals. With Brazos, you can choose how long it takes to repay your loan based on your budget. Students can choose a payment plan that requires no payments while in school.
Cover 100% of
School-Certified Costs
We have you covered! We lend up to the total cost of education less other financial aid. School-certified costs include expenses like tuition, housing, living expenses, books and even a computer.
Apply in
Minutes 8
Gain peace of mind. Our online loan application is simple, fast and stress-free. And, if approved, funds are sent directly to the school to make your life easier.
Texans Serving
Texans
Brazos Higher Education is a Texas non-profit dedicated to making higher education more attainable for Texas residents. Even if you live outside Texas, if you plan to attend a Texas college, our low-cost student loan can save you money.
Plus, GET $200 when you Refer-A-Friend.
Parents - Help your
Student by Cosigning
If you cosign your student's application, their chances of being approved may increase! A cosigner is usually a parent, but can be any adult with good credit.
"Our family has worked hard to build good credit. The team at Brazos made sure we were able to make that effort really pay off. We received a better rate on our two student's education costs than we could find anywhere. Our advisor was always available and went the extra mile to make a complicated process work for us. Thank you... We will see you again next year!"
- Mitchell, Brazos Borrower
"Great people and service. Always there to help or answer my questions."
"I was surprised to find the Federal Parent PLUS Loan charges an origination fee of 4.2% with interest rates in the 7.6% range. Brazos offers lower rates and zero fees. They made it easy to apply and work through the process."
- Alison, Brazos Borrower
"Easy access to communicate with representatives. Prompt responses from all communication as well. Customer service is excellent and feels like a small town local bank. I've never felt like just another number."
- Kelley, Brazos Borrower
"Great experience. Super easy. Zero fees and decreases the overall amount I will owe on my student loans. So happy!"