Murray Watson, Jr. Scholarship
A $5,000 Scholarship Awarded Every Month for Texas Students!
Make a Big Difference in Your Education
Get a jump start on college savings! Education is the one thing that cannot be taken away from you. Achieve your dreams of a great education and an amazing future. Register for a chance to win a Murray Watson, Jr. Scholarship.
Academically talented and highly motivated Texas students can register now!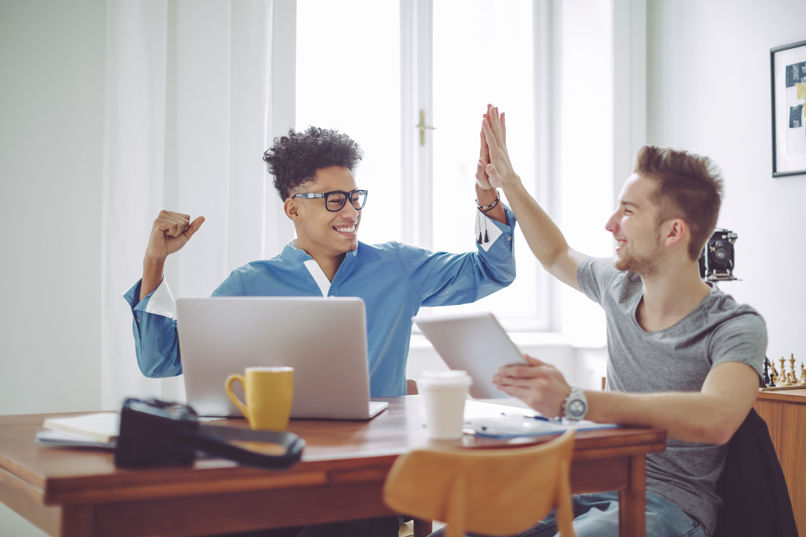 Eligibility
Scholarships are awarded to Texas residents based on a candidate's academic performance, financial need, readiness and commitment to study, plus other considerations.
To qualify, you must:
Be a graduating high school senior, current college student, or graduate student.
Be a Texas resident and be at least 17 years old.
Have a minimum 3.3 GPA or equivalent.
Be accepted and committed to attend or enrolled in a U.S.-accredited state or nonprofit college or university located anywhere within the United States.
Registrants may only apply once in an academic year (defined as August - July).
Scholarships are subject to the terms and conditions.
If you have questions or require assistance, please email scholarships@brazos.us.com.
How Does It Work? - Its simple!
• Register - To apply, complete an application and submission packet, and submit your application and upload all required documents identified below.
• Interview - Depending on the applications received, we may invite selected finalists for a personal online interview to make final selections.
• Awards - Winning applicants will generally receive a notification within two to six weeks following the calendar month that their application is considered.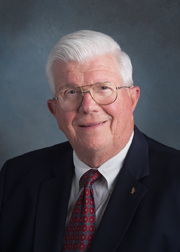 The Brazos Education Foundation
In 2018, Texas lost a long-time leader and true champion of higher education when Murray Watson Jr. passed away. Mr. Watson was a lawyer, rancher, politician, businessperson, and philanthropist. He had a deep passion for education and said, "I have always believed that education is the one thing that can't be taken away from a person, and I want to create ways to make higher education more accessible to young people."
In 1975, Mr. Watson helped found Brazos Higher Education. This nonprofit organization's goal is to improve lives by promoting college affordability and helping students and parents save money on their student loans.
Brazos Higher Education has successfully helped to finance more than 2 million student loans. Funds to support the Murray Watson, Jr. Scholarship are generously provided by Brazos Higher Education.
Congratulations to Our Scholarship Winners!
Every month, Brazos Education Foundation selects a worthy Texas student who will receive a $5,000 scholarship for college.
Since 2005, Brazos has awarded more than $3.5 million to deserving students in Texas.
Meet our recent scholarship winners! We are so proud to help them on their college journey.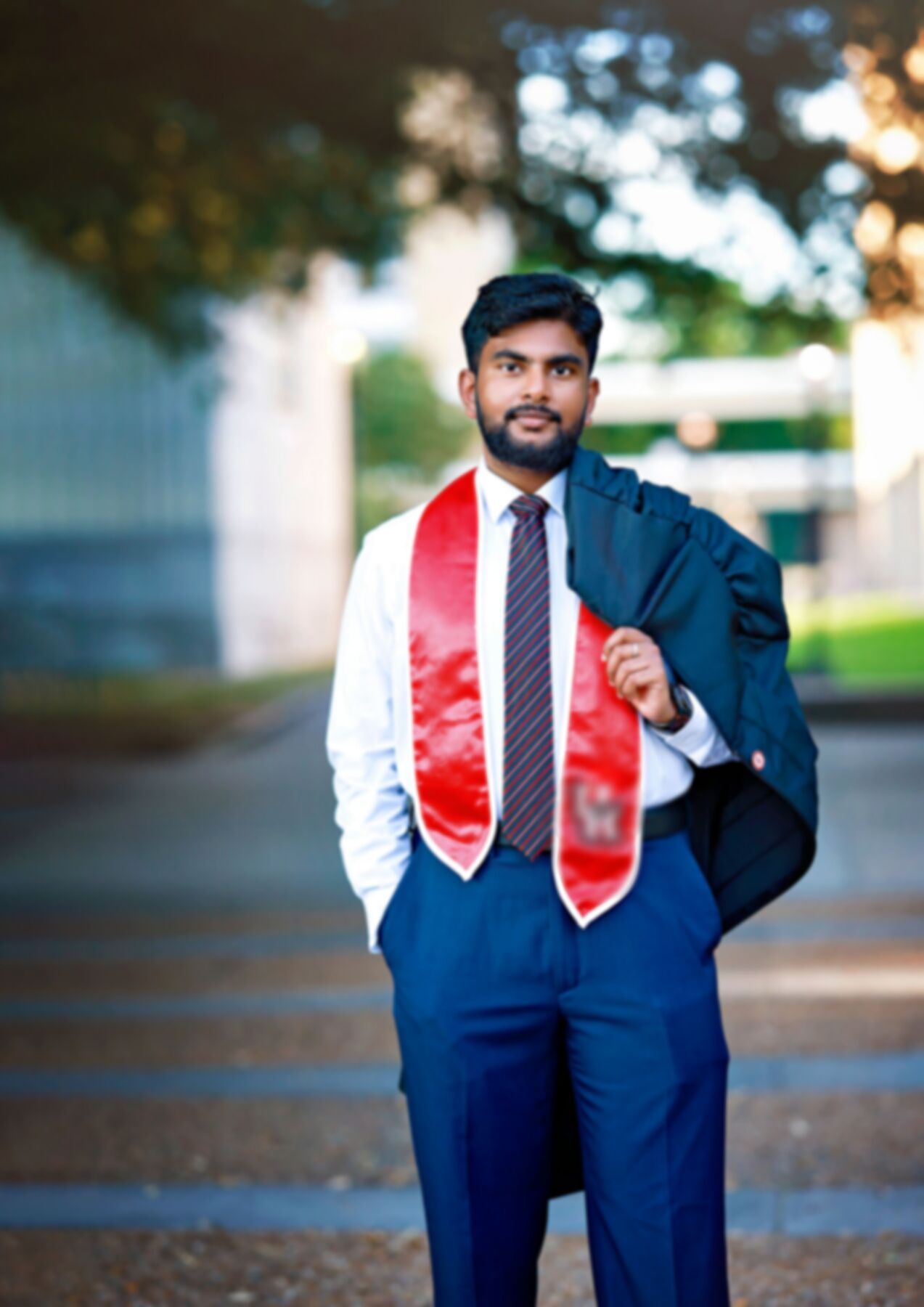 Nidhin J. - August 2023 Recipient,
The University of Texas-Rio Grande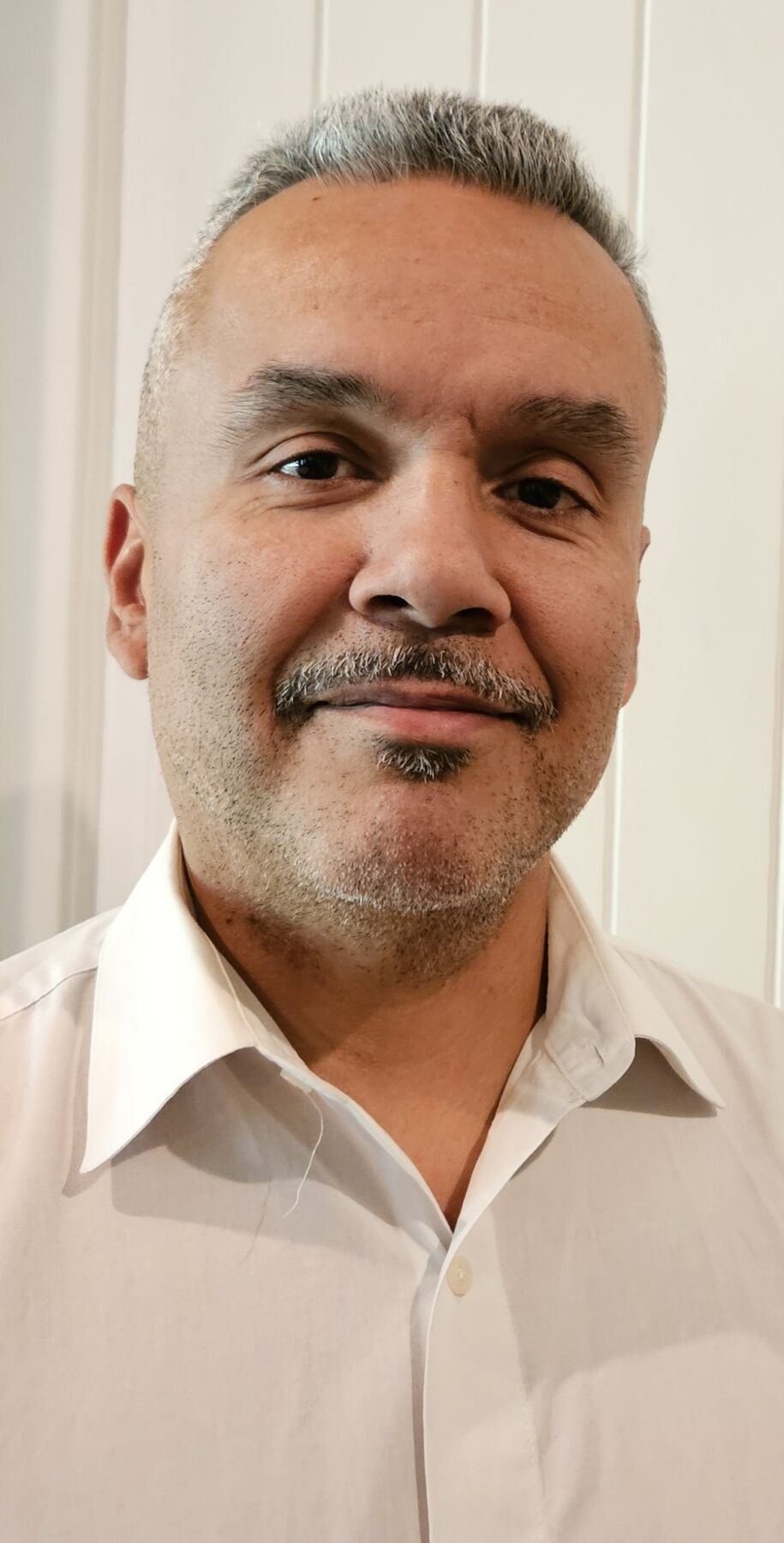 Rogelio V. - September 2023 Recipient,
University of ST Thomas
You could be our next $5,000 Winner!
Complete your scholarship registration today.
Murray Watson, Jr. Scholarship Success Stories
Rogelio V.-Scholarship Recipient-University of St. Thomas
"Thank you, Mrs. Larson and the Brazos Education Foundation, for this $5000 scholarship.  This will alleviate financial stress at home since I am not able to have a full-time job to pay for my school and family needs. I am going through a career change from being a truck driver for 21 years to becoming a music educator. My family and I appreciate you and the Brazos Foundation for this grand opportunity".
Nidhin-Scholarship Recipient, University of Texas-Rio Grande
"Financial challenges often force aspiring doctors into careers at private for-profit hospitals, where their passion may be compromised for financial stability. With ascholarship, I can focus wholeheartedly on my studies and professional development, engaging in extracurricular activities, pursuing research endeavors, and participating in community service initiatives without added stress."
Monica-Scholarship Recipient-Schreiner University
"I am so grateful to have received this scholarship, it has helped me be able to focus more on my schoolwork and worry less about my financial aspects! I appreciate how this wonderful organization was not just limited to your traditional students, being an older nontraditional student, I've realized that more organizations are geared more towards the high school graduate just entering college. Watson has definitely made me feel appreciated and seen! I am forever blessed to have found them!"
Patience-Scholarship Recipient, Tarleton State University
"This scholarship is more than simply a cash boost; it is a transformative experience that opens doors, awakens dreams and lights the flame of limitless possibilities."
Chisum- Scholarship Recipient - Tarleton State University
"This blessing from you will pay for the last two  semesters of graduate school at Tarleton and achieve my goal in receiving my Master's Degree."
Aaron-Scholarship Recipient, Schreiner University
"This scholarship is a true blessing.  It will provide me with the opportunity to further my education so that I may reach my fullest potential and will enable me to help others attain theirs as well." 
Iris-Scholarship Recipient, Tarleton State University
"This scholarship will help me reach my academic goals and help me be the first to graduate in my family. This would not have happened without my parents and this only proves that "Sí, se puede"!"
Anahi- Scholarship Recipient - Abilene Christian University
"It is with high honor and gratitude that I receive this scholarship and have the privilege of continuing an education. It's making a difference in my life by getting to continue a lifetime investment of spiritual and individual growth that will help me excel in my future career and relationships."
Shiroz-Scholarship Recipient, University of Texas
"With the help of your generous contribution, I will now be able to pursue a Bachelor of Science in Nursing degree at the University of Texas at Austin.  While this scholarship will help me cover the costs of my BSN degree, it will also increase my knowledge on the medical field and help me improve the culture of healthcare."
Mesak-Scholarship Recipient, University of Oklahoma
 "Having been the recipient of the Murray Watson Jr. Scholarship, I'm blessed to be in this position. This award will contribute to me both financially and academically. Your assistance will provide the resources I need to reach and accomplish my educational goals!"
Cooper- Scholarship Recipient - Baylor University
"The Murray Watson Jr. Scholarship helped make my lifelong dream a reality. Thanks to the financial aid I have received, I will be able to pursue an education in the field of medicine, taking me one step closer to accomplishing my dream of becoming a physician."
Sabrina-Scholarship Recipient - University of North Texas
"I am so happy to have received this scholarship from the Brazos Education Foundation. Now I can focus on my education without having to worry about working."
Abraham- Scholarship Recipient - University of Texas El Paso
"If opportunity doesn't knock, build a door."