Student Loan Refinance Calculator
A Brazos Refinance Loan may help you save money or lower your monthly payments and allows you to combine multiple student loans into one easy-to-manage loan.
With no fees, low rates, and multiple available repayment terms, you can find a Brazos Refinance Loan to fit your budget.
Use the calculator below to compare your current student debt to our Brazos Refinance options. 11, 14,
PLEASE NOTE: This calculator will not automatically account for the periods of zero interest and no payments that are currently being applied to Government-owned Loans. You can attempt to take the relief measures in to account when you add your current loans and interest rates. However, even with that, if you have Government-Owned Loans that you wish to refinance, this tool will most likely not provide you with accurate comparisons, costs and savings. To learn more about the current relief measures and programs for Government-Owned Loan please go to www.studentaid.gov/.
How much could you save with a Brazos Refinance Loan?
Your Brazos Refinance Loan Estimate
Term

5 Years

7 Years

10 Years

15 Years

20 Years
APR

2.40%

Existing Rate:

6.50%

Monthly Payment

$442.58

Existing Payment:

283.87

Total Savings

$7,509.44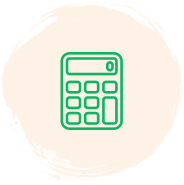 Enter loan amount, loan terms and current interest rate to calculate how much you can save with a Brazos Refinance Loan.
Total = Total Cost of the Loan
Ready to get started? It's easy!
Complete the pre-credit application.
The application is online and getting pre-approved takes just minutes! 8
Once you're approved, select from the available rates and terms that fit your budget!
Easily sign documents online and upload documents to complete the application process.