Your Student Loan Estimate
Term

5 Years

7 Years

10 Years

15 Years

20 Years
Choose multiple terms to compare total loan cost.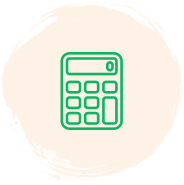 ENTER LOAN AMOUNT AND TERMS TO HELP YOU DECIDE WHAT WORKS BEST FOR YOU!
Brazos Higher Education offers Texas residents low-rate loans.
Even if you are not a Texas resident but attend a Texas college, we have a loan that can save you money.