A Brazos Parent Loan can help you pay for your student's college education.
With no fees, low rates and more available repayment terms than the Direct Parent PLUS loan, they can save you money, too.
Use the calculator below to compare a Brazos Parent Loan to the 10-year Direct PLUS Parent Loan. 11, 12, 13
BEFORE YOU PROCEED WITH THIS CALCULATOR: There are current relief measures in place for Federal Direct Parent Plus Loans that reduce the interest rate for Federal Direct Parent Plus Loans to 0% for a period of time. These relief measures are not permanent but are in place indefinitely. Once the relief measures are lifted, the interest rate for all Federal Direct Parent Plus Loans is expected to return to the normal rate. This Calculator DOES NOT take into account these special periods of zero interest and is only accurate assuming the normal interest rates are being charged. Please click here for more information on the relief measures and other important information.
See how much you could save with a Brazos Parent Loan!
Your Parent Loan Estimate
Term

5 Years

7 Years

10 Years

15 Years

20 Years
Choose multiple terms to compare total loan cost.
APR Federal Plus Interest Rate :

7.29%

Monthly Payment Federal PLUS :

$312.60

Total Saving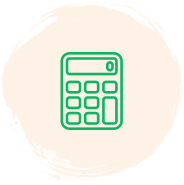 Enter Loan Amount and Terms to Help you Decide What Works Best for You – and Calculate Your Savings Compared with a Federal PLUS loan.
Total = Total Cost of the Loan
Ready to get started? It's easy!
Complete the pre-credit application.
The application is online and getting pre-approved takes just minutes! 8
Once you're approved, select from the available rates and terms that fit your budget!
Easily sign documents online and upload documents to complete the application process.