Must-Have Items for Your Freshman Year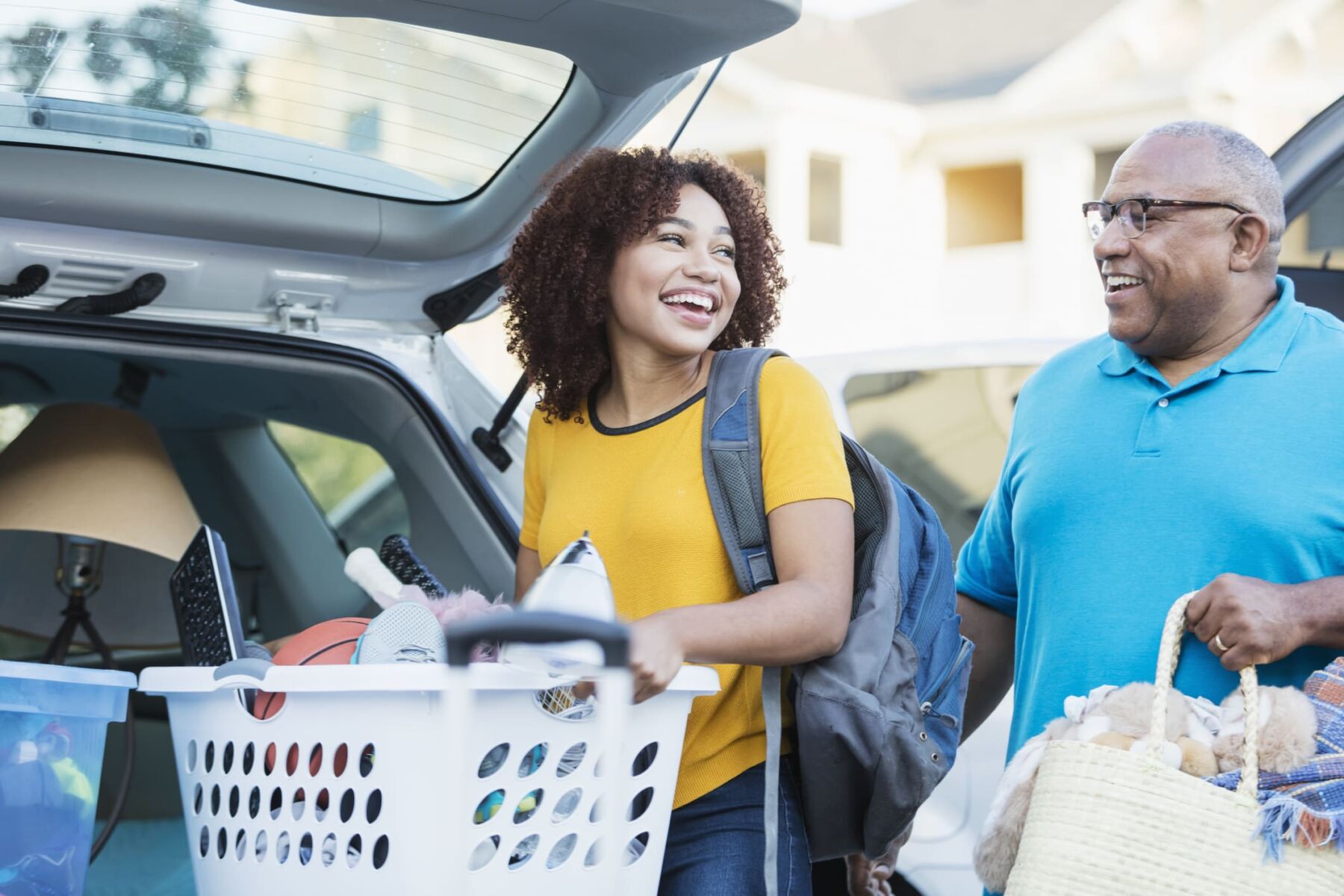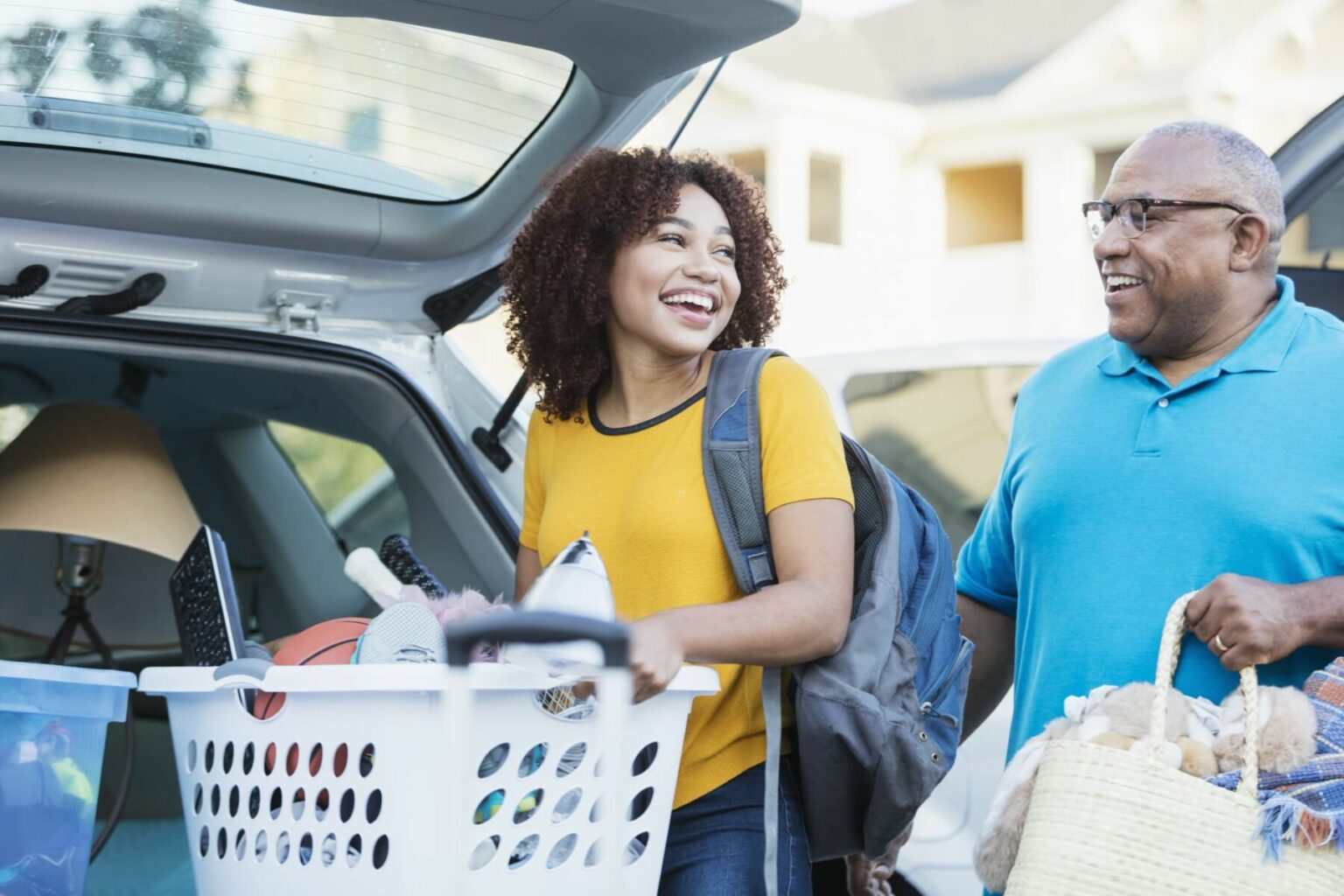 BIG Ideas:
Packing for college can be overwhelming, but having a plan can help.
In addition to packing essentials, bring some items that'll make your space feel like home.
Having an open mind and positive attitude goes a long way on move-in day.
---
The time has finally come. You're leaving behind the comfort of home and embracing all that is dorm life. Living at school is a huge transition, so it's natural to feel a little nervous and even overwhelmed thinking about what you need to take with you and leave behind.
Fortunately, with a bit of planning and prep, you can ace the transition to dorm life. To help you, we've put together this list of what to pack for college, along with tips to make move-in day a whole lot easier.
Dorm Room Essentials
You'll be spending a lot of time in your dorm room, so you want to make sure you have essentials to make you feel at home. Here are some items to include for your bedroom, bathroom, closet, and kitchen:
Bedroom
Mattress protector
Sheets & comforter (Twin XL size)
Pillows
Blankets
Underbed storage containers
Eye mask & ear plugs (if you're a light sleeper)
Bathroom
Shampoo
Conditioner
Body soap
Hand soap
Additional haircare products
Skincare products
Cleaning supplies
First aid kit
Hand sanitizer
Medication
Hand and bath towels
Closet
Hangers
Closet organizer
Storage bins
Laundry basket/bag
Laundry detergent
Dryer sheets
Seasonal clothing & shoes
Kitchen
Microwave
Minifridge (if allowed)
Utensils
Bowls & plates
Cups
Water bottle
Can opener
Cooking implements
Snacks & easy-to-make meals (Ramen or Mac and Cheese are top choices for students)
Kitchen towels
Sure, you may have a pretty good dining plan, but it doesn't hurt to have some kitchen items to keep you nourished during late-night cram sessions.
Study Necessities
It's great to have a cool dorm room, but don't forget the reason you have one – to study and learn. To help make that easier, take along these necessities:
Laptop or desktop computer
Printer
Printer paper
Notebooks
File folders
Pens
Pencils
Highlighters
Cellphone & charger
Power strips
Headphones
Desk lamp
Personalization & Entertainment
Adding some personal touches and things that entertain you can also help make your dorm room feel like home. Here are some items to include:
Television
Bluetooth speaker
Art supplies
Games (Board or card)
Coloring books or books for pleasure
Video games
Posters or art (and tape to affix them)
Photos
Plants
Musical instruments
Sporting goods (Soccer ball, basketball, baseball glove, etc.)
What NOT to Bring
Be familiar with dorm rules since there may be some things you want to bring to college that might not be allowed – like your pets, candles, or space heaters. And connect with your future roommates to coordinate what each of you will bring to help you avoid duplicate items that can take up prized space.
Move-in Day Tips
Though packing for college may feel overwhelming, planning can help you stay organized and better prepare for move-in day. Here are some tips to help you:
Create a checklist. Write down what you want to bring and check things off as you pack them. Use this blog as your guide.
Pack light and strategically. If possible, pack items that you'll need seasonally to save space in your closet. Pack similar things into suitcases and storage bins to make it easier to unpack. Label everything.
Keep your cool. Move-in day could be stressful for you, as well as your parents. Having a positive attitude and an open mind about where to put things, how to pack the car, and any bumps that may get in the way will make the day run smoother.
Brazos is Ready to Move on Your College Dreams
For more than 40 years, Brazos Higher Education has been helping make college education more affordable for students and parents. We're a Texas non-profit, and we can offer you BIG savings on various student loans. Contact us today!