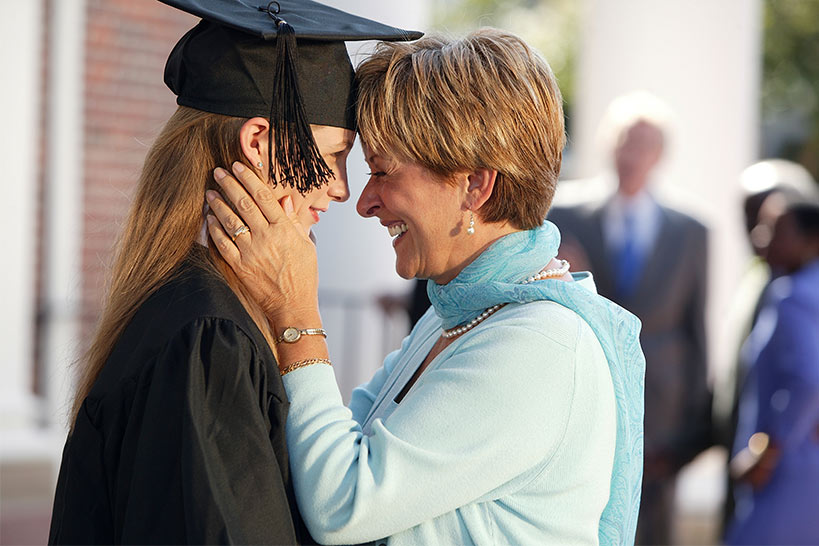 Unlike federal student loans, most private student loans are made based on the creditworthiness of the applicant. Applicants with better credit scores typically receive better rates. If you don't have a long credit history, or haven't built up your credit score, you may not qualify for some private student loans without a cosigner. In fact, a majority of private student loans are cosigned, typically by a parent, other relative, or spouse.
Why add a cosigner?
Other than needing a cosigner if you don't qualify on your own, you may want to consider adding a cosigner with a better credit score and better credit history than yours. By doing so, you may receive a lower interest rate than you would by applying on your own. Most private lenders offer you better interest rates if you have a better credit score. If you have a cosigner, most lenders will consider the best credit score and history in making you an offer on the loan.
Things to consider.
If you have a cosigner with a strong credit history, it may provide the above benefits to you by adding him or her to your loan. However, there are some additional things to consider:
The cosigner on your student loan is legally and financially liable for making the payments on the loan if you're unable to make the required payments for any reason.
If you fail to repay your loan, it can create problems for your cosigner and harm their credit history as well as yours, not to mention what it might do to your relationship.
Student loans are a long term commitment, with anywhere from 10 – 25 years that you will be joined with your cosigner for the entire time you are repaying your loan. If you do ask someone to cosign, make sure it is someone with whom you see yourself communicating with and being tied to well in to the future.
Can the cosigner later be released from the loan?
Some private student loans, but not all, allow the cosigner to be released from the loan once you've demonstrated a sufficient ability to repay the loan on your own, including making a number of consecutive on-time payments or by undergoing a subsequent additional credit check to see if your credit history has improved enough to allow your cosigner to be released. Make sure you and your cosigner fully understand if cosigner release is offered and, if so, what will have to happen in order to qualify for cosigner release.
Adding a cosigner is just one aspect to consider when shopping for private student loans. If you have questions about how a Brazos Student Loan, Brazos Parent Loan, or Brazos Refinance Loan can fit into your financing strategy, let us know! We're happy to help!
Why Brazos?
Why Brazos? We are one of the best kept secrets in Texas! We've been helping students and parent finance their college education since 1975, and our companies together are the largest nonprofit student loan group in the country! Helping make college affordable has been our mission for over 40 years! Go to About Us to learn more.