Get to Know STEM Scholarships for Women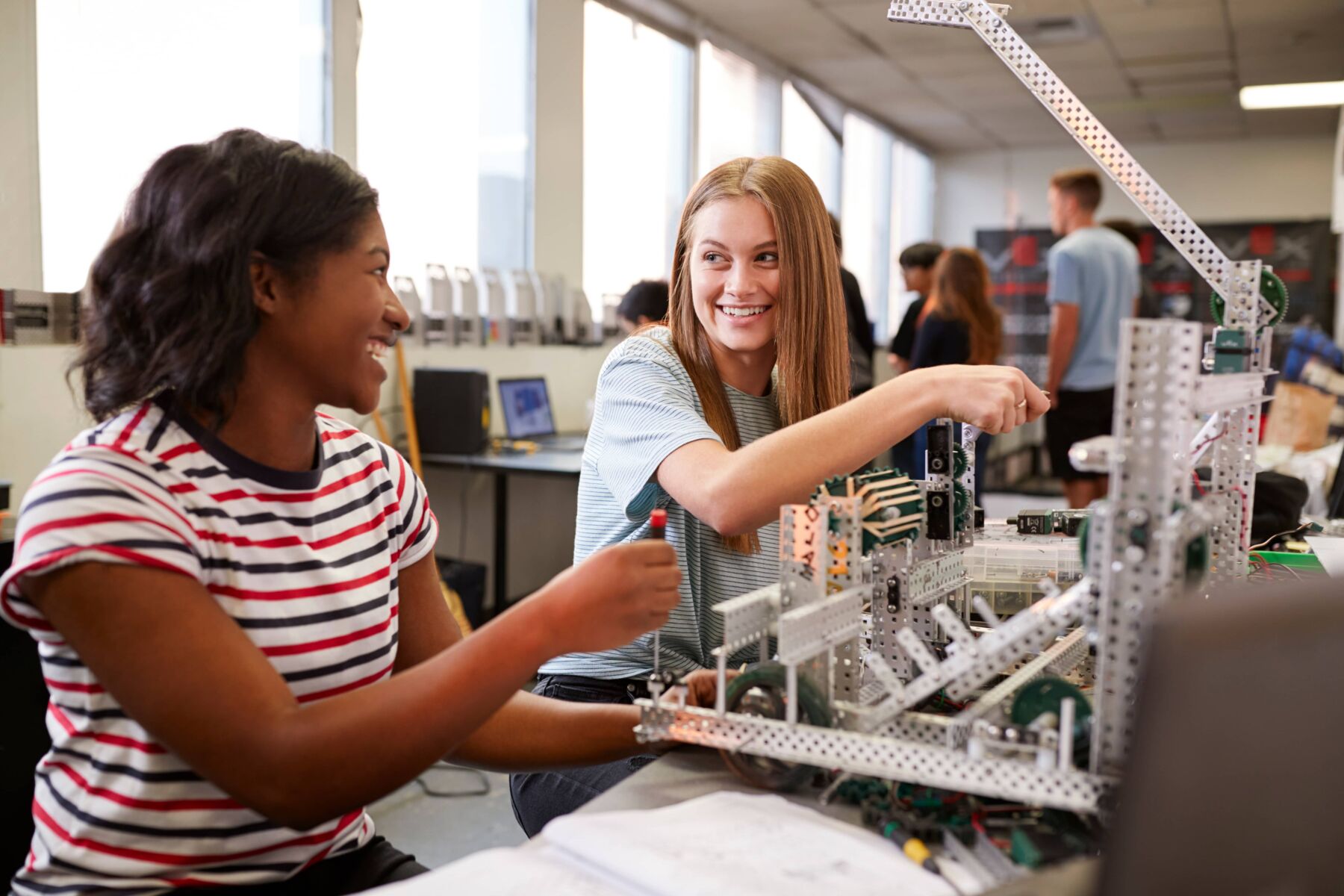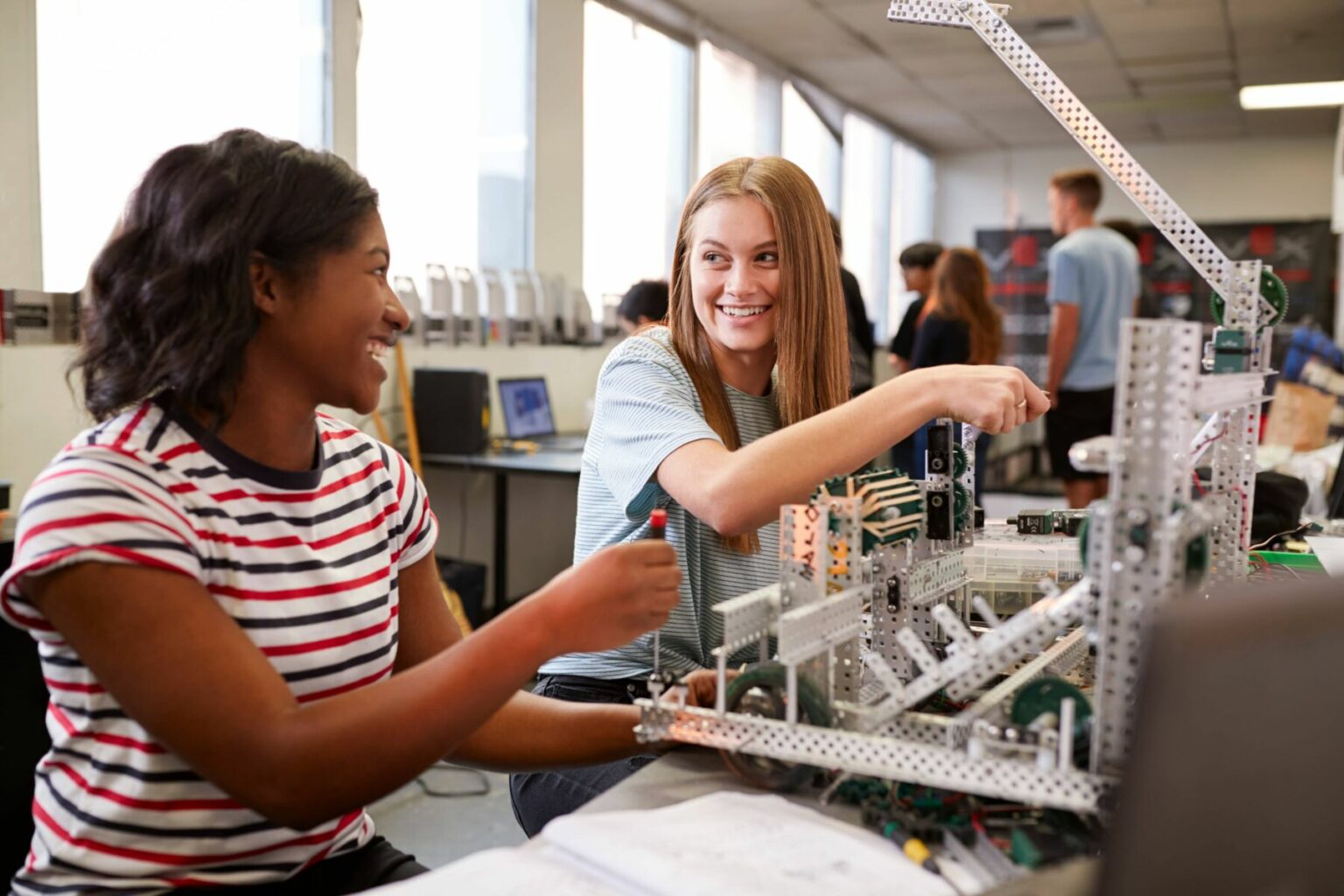 BIG Ideas:
Women are less likely to choose a STEM major, which offers the best return on college investment.
STEM scholarships for women were created to incentivize women to pursue careers in science, technology, engineering, and math.
Brazos Education Foundation's Murray Watson, Jr. Scholarship offers a $5,000 scholarship to high school and college students in any major.
---
What do Katherine Johnson, Marie Curie, and Ada Lovelace have in common?
The three women changed the world with their work in a STEM field. Degrees in STEM, which stands for science, technology, engineering, and mathematics, have the highest return on investment.
Yet women make up only 28% of the workforce in STEM fields. The difference is even larger in the fastest-growing and highest-paying occupations of the future including computer science and engineering.
Scholarships for women in STEM
If you're a woman interested in a STEM field, there's good news out there in the form of scholarships. You might find a scholarship in the school or program in which you are enrolled.
Make sure you ask the dean of your program and your financial aid office if there are scholarships available for women in your STEM field. There are other scholarships out there, so you'll want to cast a wider net. Here are a few top STEM scholarships for women to keep an eye out for:
Science Ambassador Scholarship – Up to Full Tuition
Created by Cards Against Humanity, this scholarship is specifically for women pursuing STEM fields. To apply, create a 3-minute educational video explaining a STEM topic that you're passionate about. Applications open this fall for the 2024-2025 school year.
DoD SMART Program Scholarship – Full Tuition
The Department of Defense's SMART program is competitive but worth applying to if you're eligible and interested in working for the government agency after graduation. In addition to full tuition paid, scholarship winners would receive internships, annual stipends, and guaranteed employment with the DoD after graduation. Applications are open annually from August 1 – December 1.
Though the Science Ambassador and DoD Smart Program are larger scholarships, don't overlook smaller scholarships that often have less competition and can really add up. Here are some options to consider:
The BHW Group Scholarship – $3,000
The BHW Group offers $3,000 for any woman pursuing STEM in college. To apply, you'll need to write a short essay about your favorite app. Applications open in January and close in April.
Virginia Heinlein Memorial Scholarship – $4,000
This scholarship is for women undergraduate students pursuing engineering, math, or biological or physical science degrees. To apply, you'll need to submit a small essay on one of several topics. The deadline to apply is in March.
Brazos Education Foundation's Murray Watson, Jr. Scholarship – $5,000
We award a $5,000 scholarship every month to a talented Texas high school or college student, regardless of their major. If you missed the deadline for this month, feel free to apply for next month.
To learn about additional scholarships for women in STEM, visit College Life Made Easy; Best Colleges; and CollegeVine.
Need more help affording college? Brazos is here for you.
For more than 40 years, Brazos Higher Education has been helping make education more affordable for students and parents. As a Texas non-profit, we can offer you BIG savings on a wide range of student loans. Contact us today!