Are Parent Loans Right for Your Family?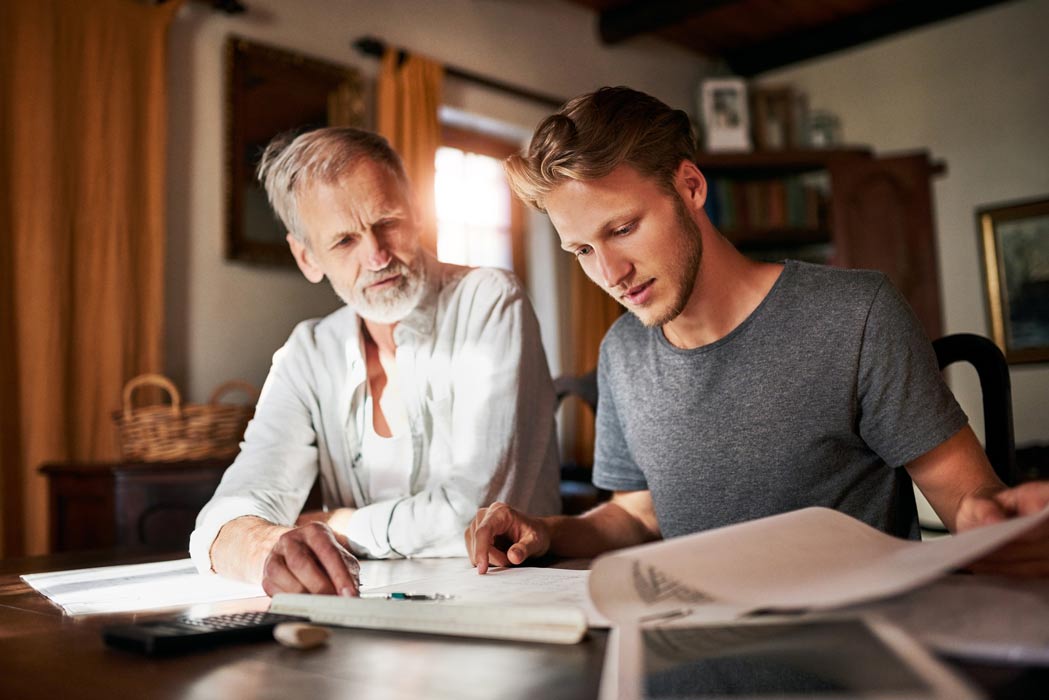 If you've read your college financial aid award letter and still have expenses that aren't covered by scholarships, grants or work-study programs, you may have reached the conclusion that you will need student loans to attend college. The decision, however, doesn't end there, as there are multiple choices to choose from.
If you determine you need to borrow to pay for college, we recommend maxing out the federal Direct Student loans before considering other options. However, those Federal Direct Loans have loan limits that don't always cover the Cost of Attendance. That might still leave unmet need that you or your family will need to finance. There are options!
One such option is a parent loan. Basically a parent loan, whether made by a private lender or the Federal Government (Federal Parent PLUS Loan), is a loan that a parent takes out, in their name, to finance the education of their child or dependent. The loan is not in the name of the child/student. It can be a valuable tool if you are experiencing difficulties covering the cost of education, and have a parent willing to foot the bill. It is, generally, used by parents who are concerned with their child having a large amount of debt at graduation. But it is important that students and parents fully understand what it means to take out a parent loan before you go down that road. Here are some things to consider:
The parent will be legally responsible for payments on the loan. A parent loan CAN NOT be transferred to the student down the road. Many parents think they will be able to legally transfer the parent loan to their child down the road once they have graduated, have a job and can take on the payments. This is not the case. A parent loan is a debt of the parent and cannot be legally transferred to the child. However, many private lenders offer refinance loans that will allow a qualifying student to refinance a parent loan that was taken out for their benefit.
For a Federal Parent PLUS Loan, your credit report will be pulled, but the government will not check your debt to income ratio or consider other debts you have. That, coupled with the fact that there are essentially no limits on the amount you can borrow means that you can easily borrow more than you need, and more than you can afford to repay. Be very careful and do the math before you borrow to determine what your estimated monthly payments will be before you decide if, and how much, to borrow.
Generally, parent loans are not eligible for the same repayment plans and forgiveness programs that are available to students who take out Federal Direct subsidized and unsubsidized loans. For that reason, and the low interest rates, Federal Direct subsidized and unsubsidized loans should be utilized before you consider a parent loan.
If you decide a parent loan is the right option for you, you will have to decide what parent loan to use. There is a Federal Direct PLUS Loan, made by the federal government, as well as parent loans offered by private lenders, such as Brazos. You are encouraged to shop around and compare the rates and terms of private parent loans with the Federal Direct PLUS Loans, and compare the rates and terms of all private lenders to find the best product for your needs.
Brazos provides competitive private parent loan options that we'd love for you to compare to other lenders or Direct Parent PLUS Loan rates. See our full comparison of the Brazos Student loan and the Federal Direct Parent Loan.
Why Brazos?
Why Brazos? We are one of the best kept secrets in Texas! We've been helping students and parent finance their college education since 1975, and our companies together are the largest nonprofit student loan group in the country! Helping make college affordable has been our mission for over 40 years! Go to About Us to learn more.