Making Sense of Financial Aid Award Letters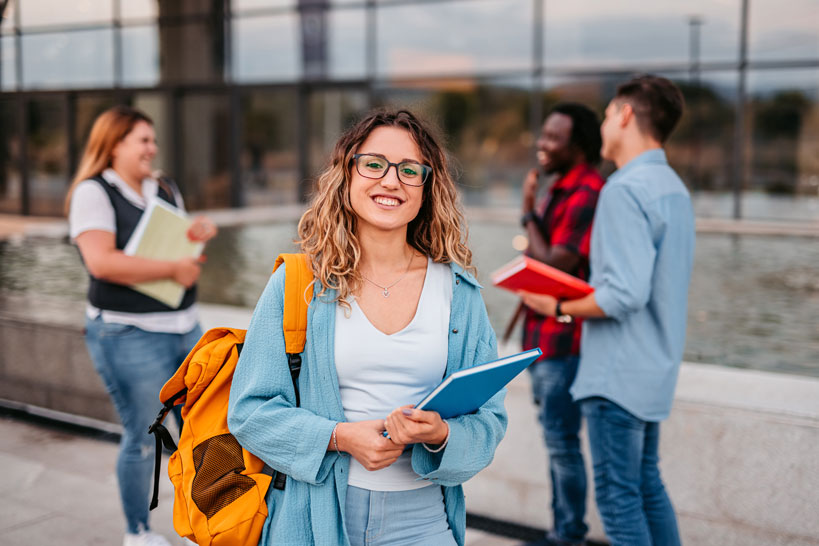 When you apply and get accepted to college, you will be asked to complete the Free Application for Federal Student Aid (FAFSA). The FAFSA is used by schools to determine what financial aid you are eligible for. You will receive a financial aid award letter from every school that accepts you and that you listed on the Free Application for Federal Student Aid (FAFSA). The financial aid award letter is an important part of preparing to pay for college as it explains the financial aid awards being offered to you by your school. Each school's financial aid award can be different.
There is not a standard format for financial aid award letters. Many families find them to be quite confusing. Don't worry, here's what you need to know!
SAMPLE-(Reading Your College Award Letter)
What does it mean?
While the award letters can be different from school to school, there are some common items found in most financial aid award letters. Here are the common items you can expect to find and what they are:
Cost of attendance (COA) is the amount it will cost for one academic year of school. The COA includes the estimated tuition and fees, room and board, books and supplies, transportation, and even some personal expenses for a full time student. Contact the financial aid office or your financial aid portal if the COA isn't included in your award letter.
Expected Family Contribution is not, despite its name, how much your family will have to pay for college. It is a number index calculated according to a formula established by law that is used by the schools to determine how much financial aid you are eligible for.
Grants are typically need-based aid and can be given by schools or state and federal governments. This is money that will not need to be repaid in most circumstances, or "free" money. It is important to understand the terms and conditions of any grant that you accept to ensure you know what is expected of you.
Scholarships can be based on need, merit, or some type of interest and are awarded by schools, companies, non-profits, or private organizations. This is money that will not need to be repaid in most circumstances, or "free" money. It is important to understand the terms and conditions of any scholarship you accept to know what is expected of you.
Federal Work Study is a program where you work for the school to earn money to pay for COA and does not have to be repaid (except with your hard work!).
Federal Student Loansare loans made to you by the federal government to cover the COA. You will pay these loans back with interest which is a rate set by the federal government. These loans are not credit based. A subsidized student loan is one in which the federal government pays the interest on your loan while you are in school. An unsubsidized student loan is one where your interest will accrue while you are in school and you will have to pay. The financial aid package may also include the amount you your parent can borrow with a credit-based Federal Student loan such as Federal Direct Parent or, if you are a graduate student, you can borrower with a Grad PLUS loan. These are also interest-bearing loans that will have to be repaid.
Private Student Loans are credit based, interest bearing loans made by private lenders that can be used to cover the COA. Some schools, but not all, will include some private student loans that may be available to you in the award letter. Please note that schools are not required to include private student loans, but that does not mean that they are not available to you if you need additional money to help cover the COA. You are also not required to use private student loans offered to you in an award letter and are free to shop around to find the best product for you.
The difference between the COA provided by the school and the Scholarships and Grants you have been awarded (free money), if any, equals the estimated amount you will have to come up with out of pocket or that you will have to borrow (and ultimately repay) in order to pay for your education. Federal Student Loans should always be considered first, if available, but if those are not enough to cover the COA, Private Student Loans can be an affordable way to fill the gap so that you can attend your dream school. Click here to learn more about the difference between Federal Student Loans and Private Student loans.
If you have been accepted at more than one school, you should carefully compare the financial aid packages being offered to you at each school to determine, not only what school offers you the best options for your education, but also what school offers the best financial aid package for you.
Once you have reviewed the financial aid packages and have made a decision about the school you will attend, you will have to accept the financial aid at the school you wish to attend. Remember that you do not HAVE to accept any of the aid being offered, but if you turn down any of the aid being offered, you will have to make that up either out of pocket or by some other means. Most schools allow you to accept your aid online through the financial aid portal.
Key Takeaways:
Here are a few key takeaways when looking at the financial aid listed on your award letter:
The award letter lists aid that you are eligible to receive. You are not obligated to accept any of the aid and you may still need to apply for some of the types of aid that are offered in your letter.
Prioritize free money first!! If you're eligible for grants, scholarships or work-study programs, take advantage of the free money! Grants, scholarships, and work-study programs, unlike student loans, do not have to be repaid!
Your Expected Family Contribution is the amount the government estimates your family can contribute to paying for college. While it's used to determine certain grant and loan eligibility, keep in mind this is an estimate! Your family may be able to contribute more or less towards paying for college.
Prioritize loans last! Loans, though they may be listed on your award letter as an "award", still have to be repaid, with interest! Also be aware that the loans listed on your award letter are federal loans only. They will likely not include any state based or nonprofit student loan offerings, and will not include private student loan offerings you might be eligible to apply to receive.
If you need student loans, max out your federal loans first! These loans typically have lower interest rates, are not based on your credit history or score, and generally have more flexible repayment options than private student loans.
Why Brazos?
Why Brazos? We are one of the best kept secrets in Texas! We've been helping students and parent finance their college education since 1975, and our companies together are the largest nonprofit student loan group in the country! Helping make college affordable has been our mission for over 40 years! Go to About Us to learn more.