What Expenses Do Student Loans Cover?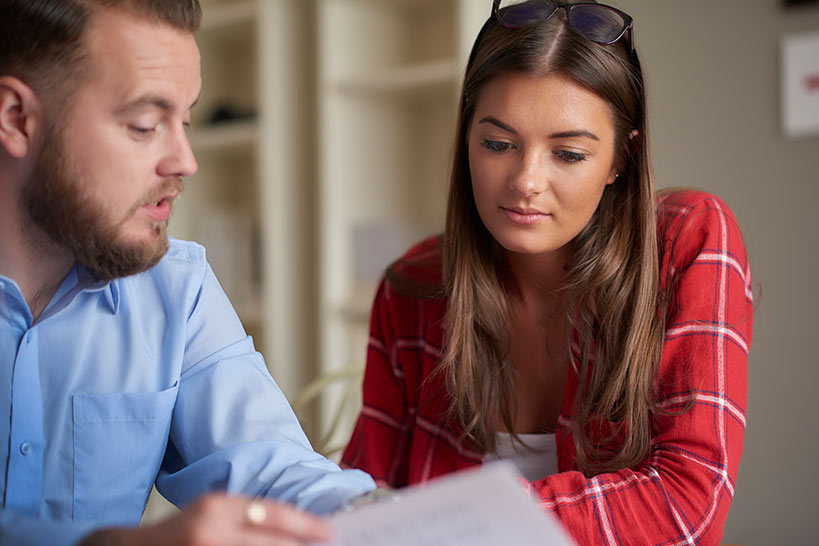 BIG Ideas:
Private education loans are credit-based loans offered by private lenders to help fill the gap where Financial Aid leaves off.
Private loans can be used to cover certified expenses, such as Tuition and Fees, Room & Board, Books & Supplies, and other expenses, even a computer.
If you receive a private loan, funds will be disbursed directly to the school, which will apply toward tuition, fees, and room and board (if living on campus).


---
College is many things. Fun … exciting … hard. And as you probably know all too well, very expensive. A college education can be one of the biggest investments you'll make in your lifetime.
Fortunately, help is available in the form of Financial Aid.
If you've gone through the process of applying for college and Financial Aid, you probably know that it's not usually enough to cover the full cost of attending school.
That's where private student loans can come in.
A private loan is a credit-based loan that's offered by a private lender, like a bank or credit union, or like us – Brazos. They can be used to cover expenses certified by the school, such as:
Tuition and School fees. This seems obvious, but oftentimes, tuition costs alone are more than the amount of scholarships, grants, work-study, and federal loans that are available to you. Fees that are typically included in school-certified expenses include lab fees, activity fees, library fees, computer fees, and student center fees. You'll see these fees estimated in your Financial Aid award letter.
Books and supplies. Books aren't cheap. The cost of them and supplies can average as much as $1,100 per year for two semesters. Yikes! This cost should be part of your college award letter, but may not be, depending upon the college you're attending. Costs can also include non-estimated expenses like laptop computers and other supplies if deemed necessary by the school or program you're attending. Make sure you plan for these amounts within the school-certified cost of attendance.
Room and Board. Whether you're living on campus in a dorm or an off-campus apartment, room and board can be a large expense. If you're living off campus, you'll need to budget and plan for the allowed housing estimate provided by your school in your Financial Aid award letter.
Meals. Some schools include meals in the estimated cost of Room and Board, but not all do. If you are living off campus, and don't pay for a school meal plan, you'll have to budget and plan for food and groceries.
Transportation. Most schools will include an amount for transportation. This figure may be used to pay for public transportation, campus parking permits, gas, and home visits. Again, if you're planning on covering transportation with student loans, you'll want to budget carefully to make sure that the school-certified estimates are reasonable for your situation.
Other important things to know
If you receive a private loan, the funds will be paid directly to your school. Your school will apply the funds first to your bills at the school, such as tuition, fees, and room and board (if living on campus). If there's money left over after the amounts charged to you by your school are paid, you'll be issued a refund check.
This refund check is what you'll use to pay for those expenses that are not billed to you by the school, such as the rent on your off-campus apartment or meals if you don't sign up for a school-sponsored meal plan. This could be a large, lump sum of money that you'll have to budget to use throughout the semester for your certified expenses.
We're ready to lend a hand
For more than 40 years, Brazos Higher Education has been helping make education possible. As a Texas non-profit, we can offer you BIG savings on a wide range of private student loans. Contact us today.