How to Pay for Grad School on Your Own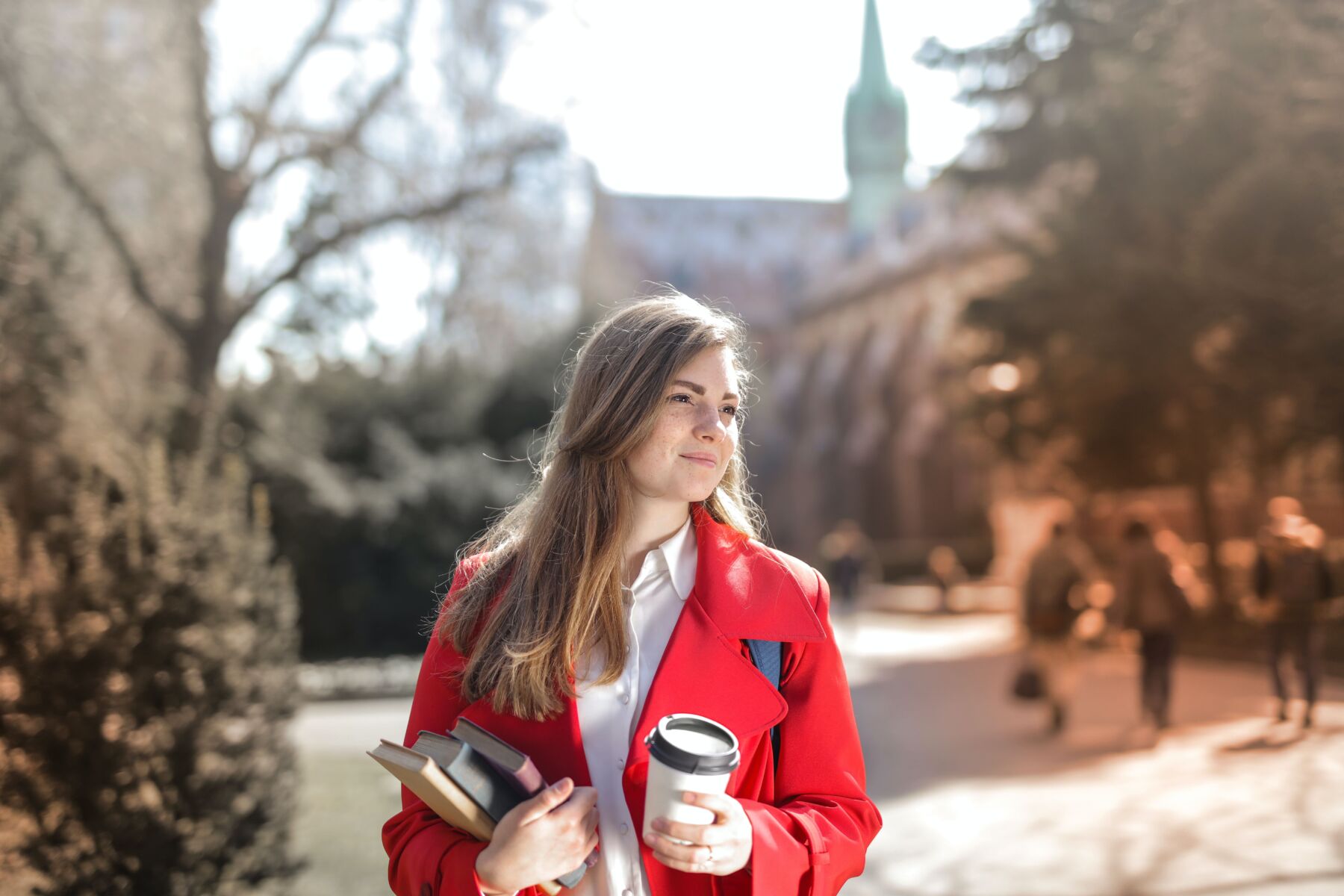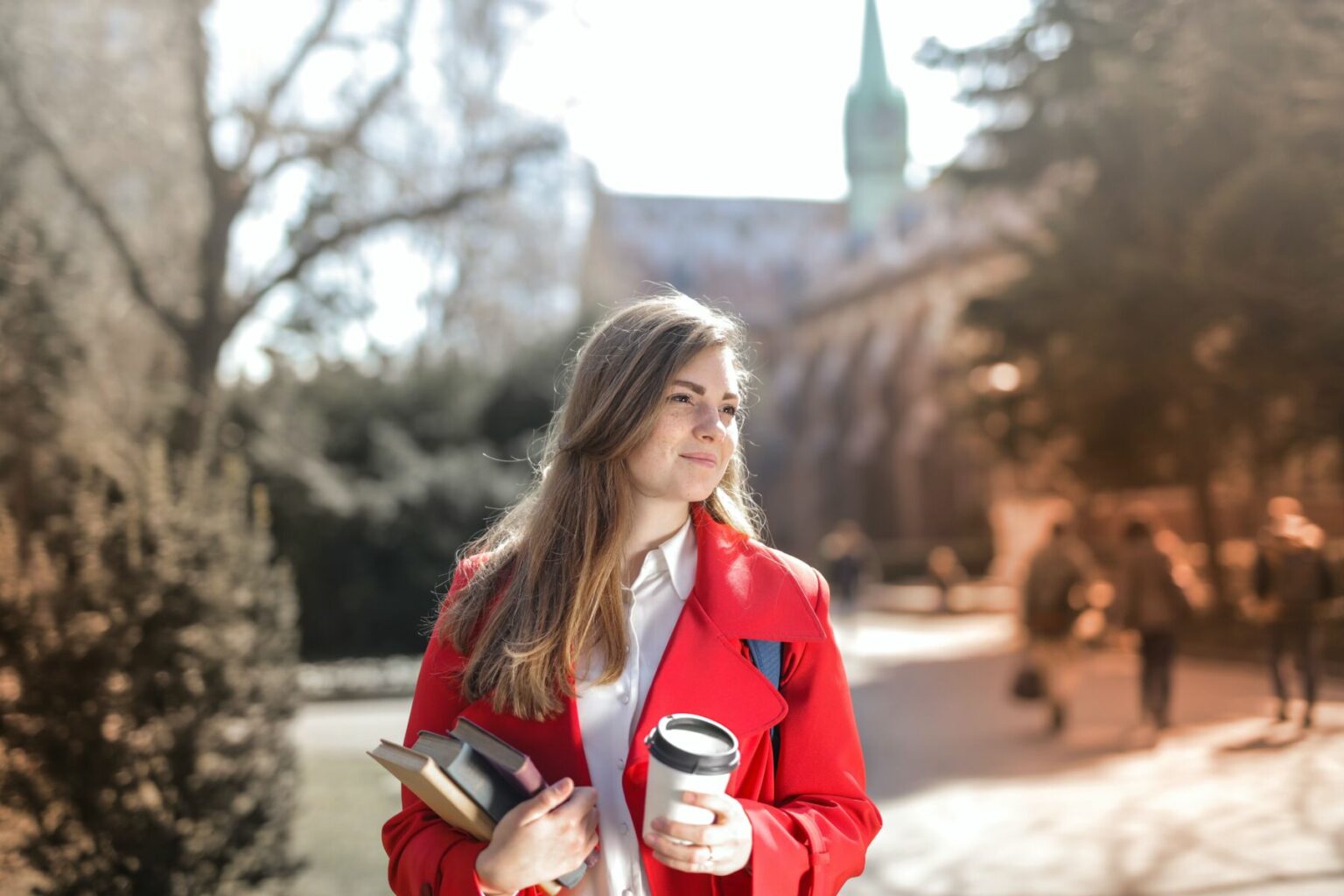 BIG Ideas:
Graduate school can be a great way to advance your skills, pursue a professional specialty, and boost your earning potential.
Before you make the commitment, take some time to consider your reasons for attending, your responsibilities, and your budget.
You can make grad school more affordable with scholarships, grants, private loans, and other options.
---
You followed the plan. You found a good college, earned your degree, and finally landed your first job in the "real-world."
It all sounds great, right?
But maybe you want more – like advanced training in your field or the chance to pursue a specialized career. Or maybe you just want a career with higher income potential and advancement opportunities.
Graduate school can be a great way to accomplish all that.
But before you dust off your old backpack or fill out any applications, you need to put yourself through a little test (remember those?) and answer some key questions:
Why Do You Want To Go?
Is it because you have a specific career goal you want to achieve that requires a graduate degree? Or, is there another reason, maybe even an emotional one, that's made you consider grad school … like you're unfulfilled with your current job or just not that into the "real world?"
What's In It For You?
Do you have a specific graduate program in mind? Or could you reach the same career goal without grad school? For example, could you advance your career and increase your skills and knowledge through other positions or learning opportunities at your company?
Avoid going to grad school if you're unsure what you want to do. Working for a few more years could help you decide. Make sure your grad school dollars are spent wisely and with a focused mission in mind.
Do You Have The Time For Graduate School?
Think about your responsibilities and priorities to see if you can fit school into your schedule on a full- or part-time basis. If you're planning on attending full-time, consider the "opportunity cost" which is the money you won't be earning while you're in school.
How Will You Pay For It?
If you've determined that grad school makes sense, you'll have to figure out how to afford it. The good news is, you've got options. Let's take a look:
Apply for Financial Aid. To get federal aid for grad school, you'll need to spend time with an old friend, the Free Application for Federal Student Aid or FAFSA. Once you fill out your FAFSA, you'll learn if you qualify for federal loans, grants, work-study programs, or scholarships.
Explore ways to lower your college costs. Grad school is expensive, but there are ways to reduce your costs, such as working on your credit, getting a co-signer, and making loan payments while in school.
Research scholarships and grants. What's better than free money for school? Free money for grad school. Check out our tips for finding scholarships and grants.
Apply for fellowships. A fellowship is a merit-based scholarship offered by colleges, government agencies, foundations, and other institutions that can help pay for advanced learning at academic institutions.
Be a part-time student. It will take you longer to achieve your degree, but it can make going back to school a whole lot more affordable.
Get a side hustle. If you decide to go to school full-time, consider getting a part-time job. A little extra money can make a difference.
Take advantage of company-paid education. Does your company offer tuition assistance or opportunities to get an advanced degree? Tuition reimbursement is a valuable employee benefit that could benefit you.
Become a teaching assistant (TA). In addition to saving you money on tuition, being a TA can help you gain skills and experience that could help you later on in your career.
Save before you go. If you can wait, consider putting off grad school for a few years and saving up for it.
Move back home. We get it, living at home may not be a thrilling prospect or your idea of successful "adulting," but it can help you save on rent or room and board.
Consider federal loans. Grad PLUS loans are federal student loans for graduate students. Grad PLUS loans have higher interest rates and fees than some other types of federal student loans, but they also have no borrowing limits. PLUS loans are not the only federal loans available to you as a graduate student — you can also borrow Direct unsubsidized loans. Direct unsubsidized loans have lower interest rates and fees than PLUS loans, but have borrowing limits. Federal loans are eligible for a variety of beneficial federal repayment plans along with certain federal forgiveness programs such as Public Service Loan Forgiveness.
Shop for private student loans. A Grad PLUS loan might not be your most affordable loan option for graduate school. Graduate students with good credit or credit-worthy cosigners may benefit from lower rates and no origination fees by going with a private loan. Keep in mind, though, that not all private lenders are the same. Make sure to shop around for the best rates and repayment options. And always check your state non-profit lender first. Some private lenders offer flexible repayment options or forbearance if you need to pause payments. However, since private student loans aren't eligible for federal repayment plans or programs, they are generally borrowed after federal loan options are exhausted. Be sure to carefully review your options before taking out a private loan.
Brazos Can Help You Afford Grad School
For more than 40 years, Brazos Higher Education has been helping make education possible. As a Texas non-profit, we can offer you BIG savings on a wide range of graduate loans. Contact us today.